BBQ Tips For An Unforgettable Beach Holiday
Nothing speaks of summer more than a barbecue on the beach, but as with all BBQs, advance preparation is needed if your al fresco experience is going to be a roaring – pun intended! – success.
If you're gearing yourself up for your first barbecue of the summer holidays, read some of the best beach BBQ tips and ideas to kick off barbecue season with a swing, courtesy of one of the top restaurants in Cornwall.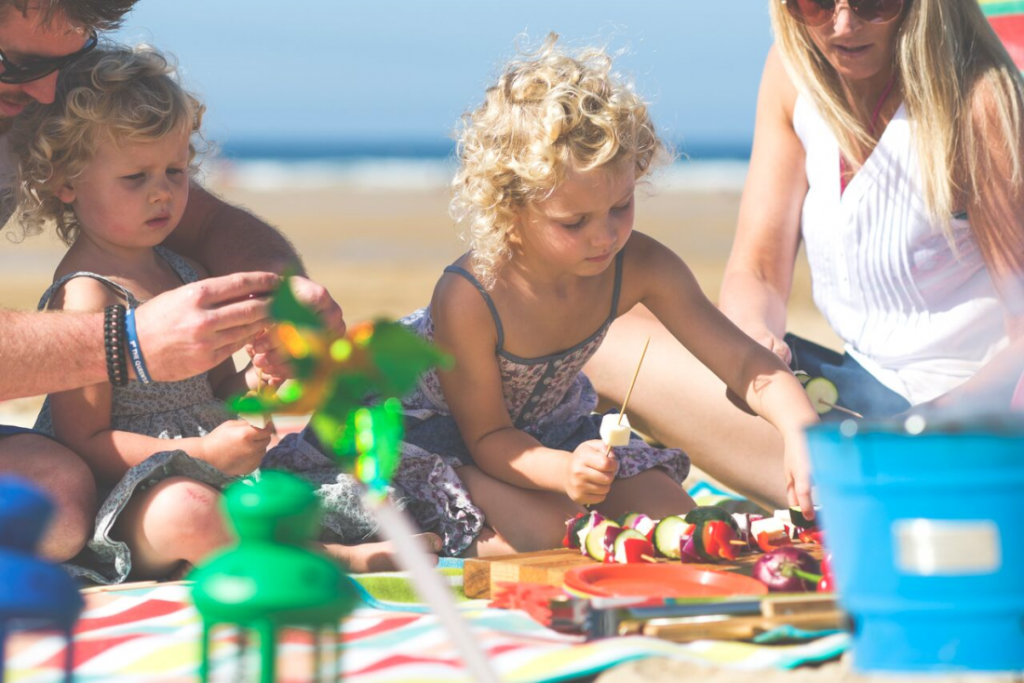 • Think about your 'menu' in advance. Seafood works best by the sea: great fishy treats that turn out great on the barbie include grilled sardines and mackerels, salmon parcels, marinated cubed white fish on skewers (great in tacos) and prawns (perhaps on skewers, depending on size). If you're feeling particularly adventurous, you could even barbecue mussels, wrapped in a foil package. Otherwise, burgers, sausages, steaks, lamb kofta and chicken 'lollipops' are all reliable bets, while for veggies easy things to prepare in advance include halloumi and vegetables (peppers, courgettes, aubergines and cherry tomatoes) on skewers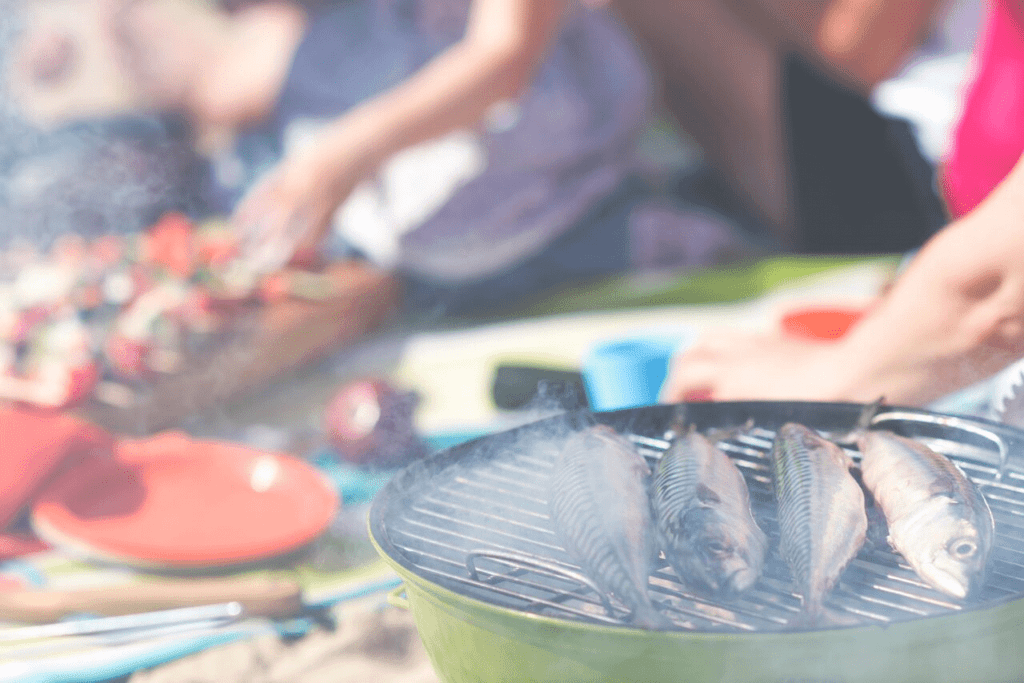 • Don't forget about sides. Bring tupperware tubs with favourite dishes that can be served cold: some of our favourites are flatbreads, garlic bread, potato salad, corn on the cob, stuffed olives, dips and Greek salad. We also love baked mac and cheese, made at home and put into metallic takeaway-style containers to reheat on the grill. Having plenty of snacks and sides means there'll be something for people to munch on while waiting for batches of food to come off the grill.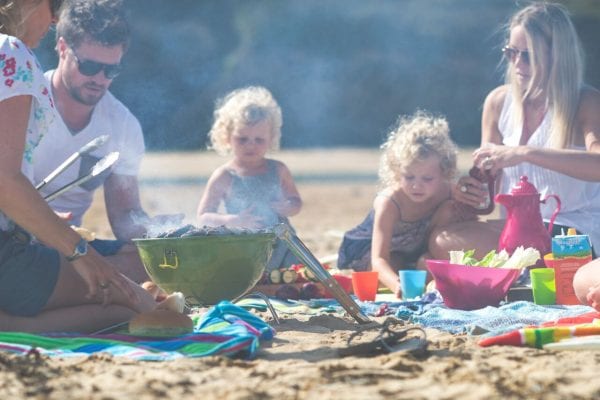 • On the other hand, don't be overambitious – beach BBQs should be about simplicity and having fun by the sea and in the fresh air, not stressing out about pulling off an elaborate meal outside the kitchen.
• It sounds obvious, but making sure your chosen beach allows barbecues should be your first step, otherwise you run the risk of having to up-sticks in a hurry.
• Spend some time finding a barbecue grill that's large enough for your family or party but compact enough to bring to the beach without hassle, as well as one that cooks evenly to avoid everyone having to eat in several stages. On the other hand, remember the cardinal rule of barbecues - to shuffle items around as needed by placing the coals on one side so you have a very hot area and one without direct heat.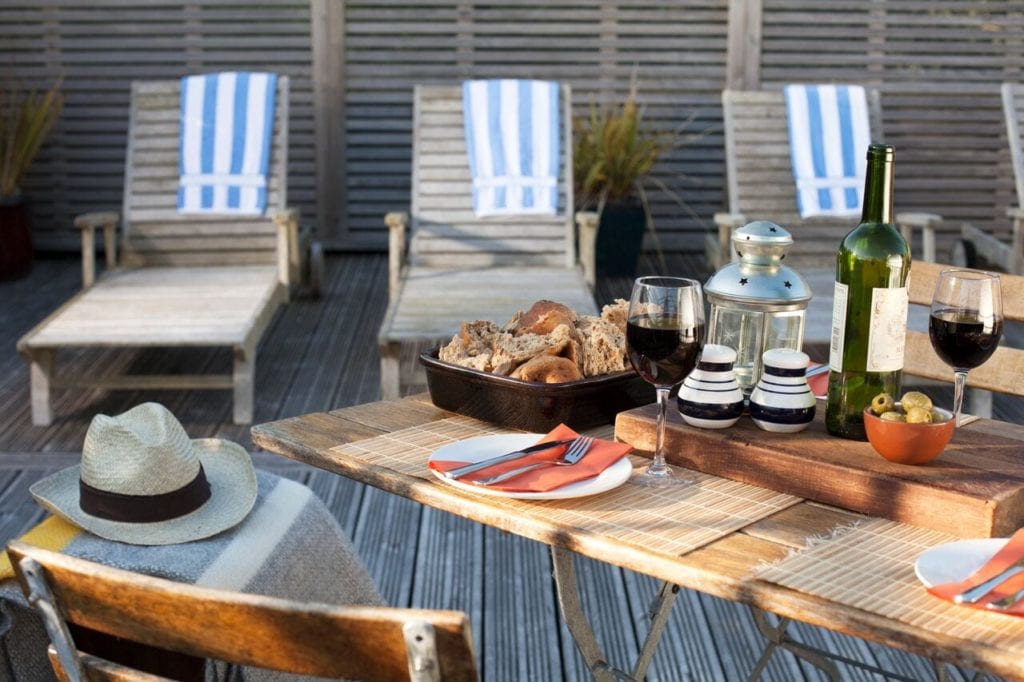 • Decide whether you're better off with a charcoal or gas grill. Many beach BBQers prefer gas for its consistent flames, especially when there's a sea breeze and charcoal can be hard to get lit.
• Overcome the problem of bulky sauce bottles by decanting the likes of ketchup, mustards and mayonnaise into smaller tupperware containers or even bringing the kind of small sachets that you find in fast-food restaurants. This goes for salt and pepper too.
• Make sure to have an efficient coolbox in which to store food while you're getting your barbecue to the right heat – as well as to keep the beer and home-made lemonade (a brilliant summery thirst-quencher) cold!
• Bring more water than you think you will need. Barbecuing itself is thirsty work, but even those just enjoying the beach need constant hydration and no one wants to have to go off in search of extra supplies.
• It's easy to overlook the basics, so make a check-list in advance of essential tools and other items you will need, from oven gloves for holding tongs and fish slices/spatulas to napkins and olive oil to baste your grills. And always stay by your barbecue, both for safety reasons and for the best cooking results.
• Don't forget about the entertainment – easily portable beach games such as bocce or petanque, volleyball, beach cricket, frisbees and kites can make an al fresco lunch or dinner into a day out. Other things you might want to bring are fold-up chairs, beach umbrellas and kids' pop-up tent shelters. And don't forget the beach towels.
• Make sure to clear up after yourselves, especially if you've used disposable plates, cutlery and napkins – bring a couple of rubbish bags to take away with you. If you've used charcoal and are leaving it in a bin, double-check that the coals are fully extinguished. If you want to be eco-friendly, bring proper plates and cutlery and rinse them under a beach shower.
Enjoy your beach barbecue – but don't worry if you don't pull it off this summer. Come to our restaurant and let us do all the work for you right by Magwan Porth, one of the best beaches in Cornwall!