Valentine's Dinner
Thursday 14th February
Parsnip rosemary soup with herb oil £6
Porthilly Oysters, raspberry shallot vinegar £2.5 each
Red Thai mussel's coriander chough bread £7
Chicken Pate, shallot marmalade, toast £6 50
…..
10oz West Country sirloin -roast mushroom – confit tomato with skinny chips Tarragon Butter Sauce £20
Sea food linguine with king prawns, mussels, crab, chilli, garlic, olive oil and parsley £17
Grilled lobster with garlic butter and chips on salad leaves £30 (requires 24 hour pre order and £5 deposit
Chicken supreme, spring onion mashed potato with purple sprouting broccoli thyme sauce £15
Porcini Ravioli, truffled squash, spinach, burnt butter, pine nuts £14
……
White chocolate cheesecake, berries, chocolate soil £6
Dark chocolate tort raspberry sorbet £6
Sticky date pudding. Butterscotch sauce, clotted cream £6
Cheese and crackers, chutney, grapes, pickled celery£6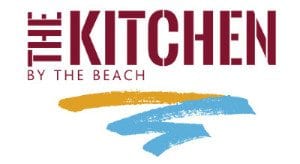 Booking essential. Call The Kitchen on 01637 860594 to book your table.